Return to Headlines
11 African American figures behind the names of our schools
As we celebrate Black History Month, it is important to honor the contributions of influential Black leaders who have made a significant impact on our society and school district. We have put together a list of the individuals behind the names of our schools and buildings, serving as daily reminders of their positive impact on both our history and future.
---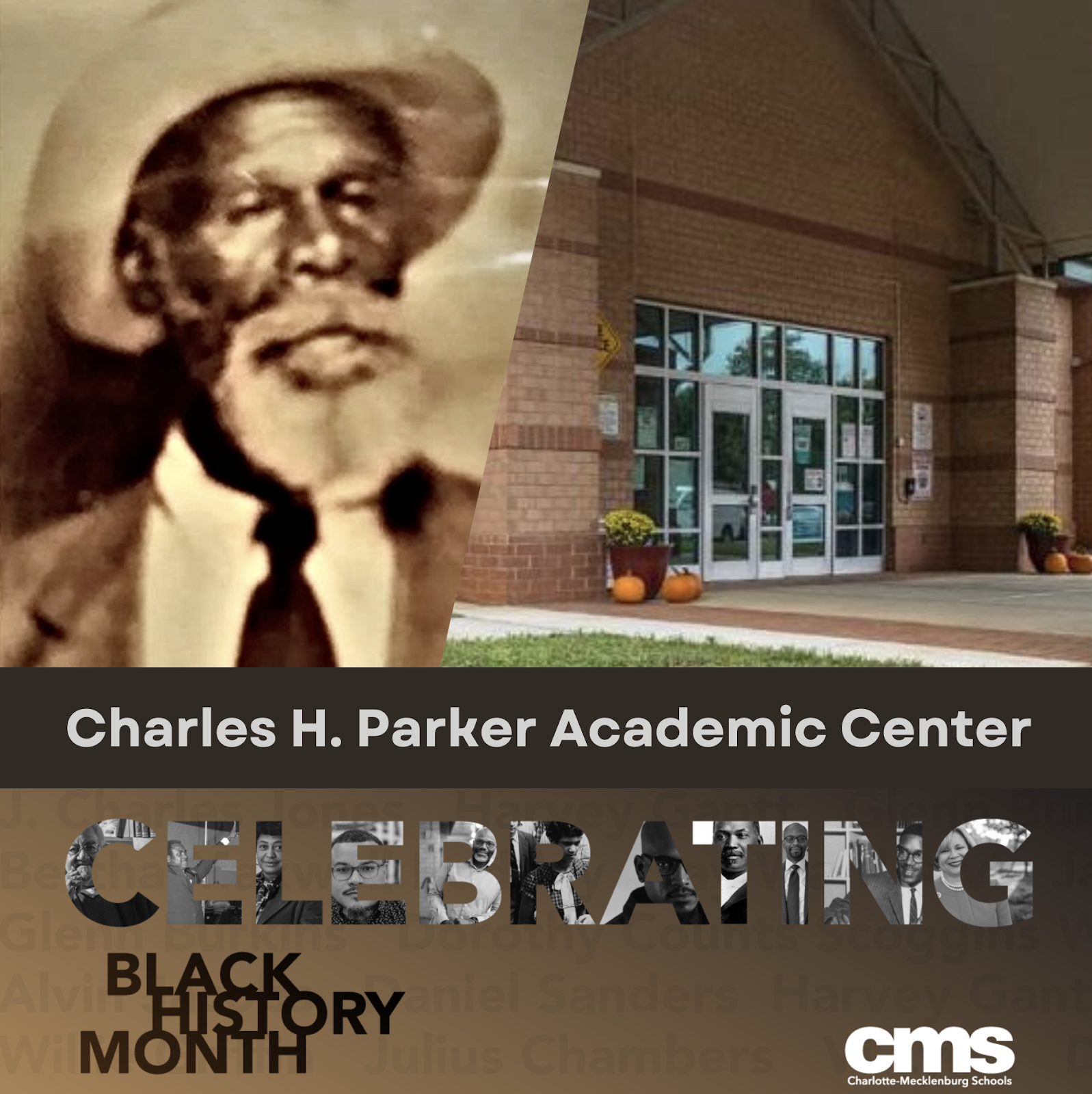 Charles H. Parker Academic Center
Charles H. Parker, born into slavery, became a visionary leader of the Black community along West Boulevard. He modeled the commitment to community self-help that contributed to the West Boulevard Neighborhood Coalition we know today. Parker led a fraternal group that built Plato Price School, the anchor of education for African American children in the area for 50 years and alma mater of Phillip O. Berry and Mel Watt. He also was a founder of the Sunday school that became Amay James Presbyterian Church. Over the years, he helped many Black families acquire land and build homes in the Remount Road area. In 1970, his children teamed with Charlotte's leading civil rights leaders to build affordable housing on his 19th-century homestead. Parker Heights Apartments still provides below-market rents to West Boulevard residents today. Parker died in 1876. Barringer Academic Center was renamed Charles H. Parker Academic Center in 2021.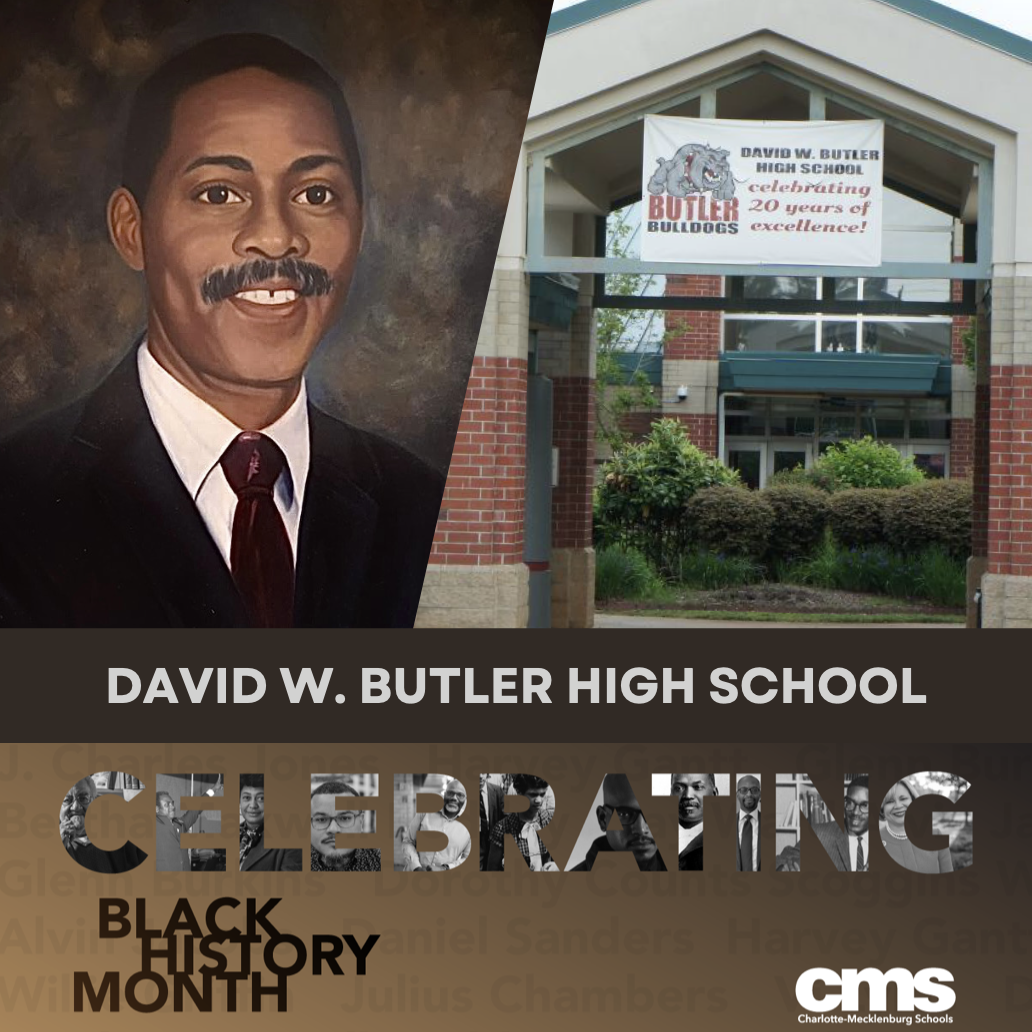 David W. Butler High School
Butler High School opened its doors to students in August 1997. It was named for David Watkins Butler, a Charlotte-Mecklenburg Schools teacher whose life was tragically cut short. His legacy of honor, courage and strength of spirit seem to permeate the walls of this building. Butler was a loving son, wonderful husband, caring father, devoted teacher and friend to many people in need. The son of educators, he taught at Rowan Senior High School, Piedmont Correctional Center and Piedmont Open Middle School and West Charlotte High School, both in CMS. On Jan. 7, 1997, Butler died of smoke inhalation after helping his wife and two children escape a house fire. As a teacher, he was known to pass out his phone number to students in need, tell humorous stories, coach the boys and girls basketball teams and simply make learning fun.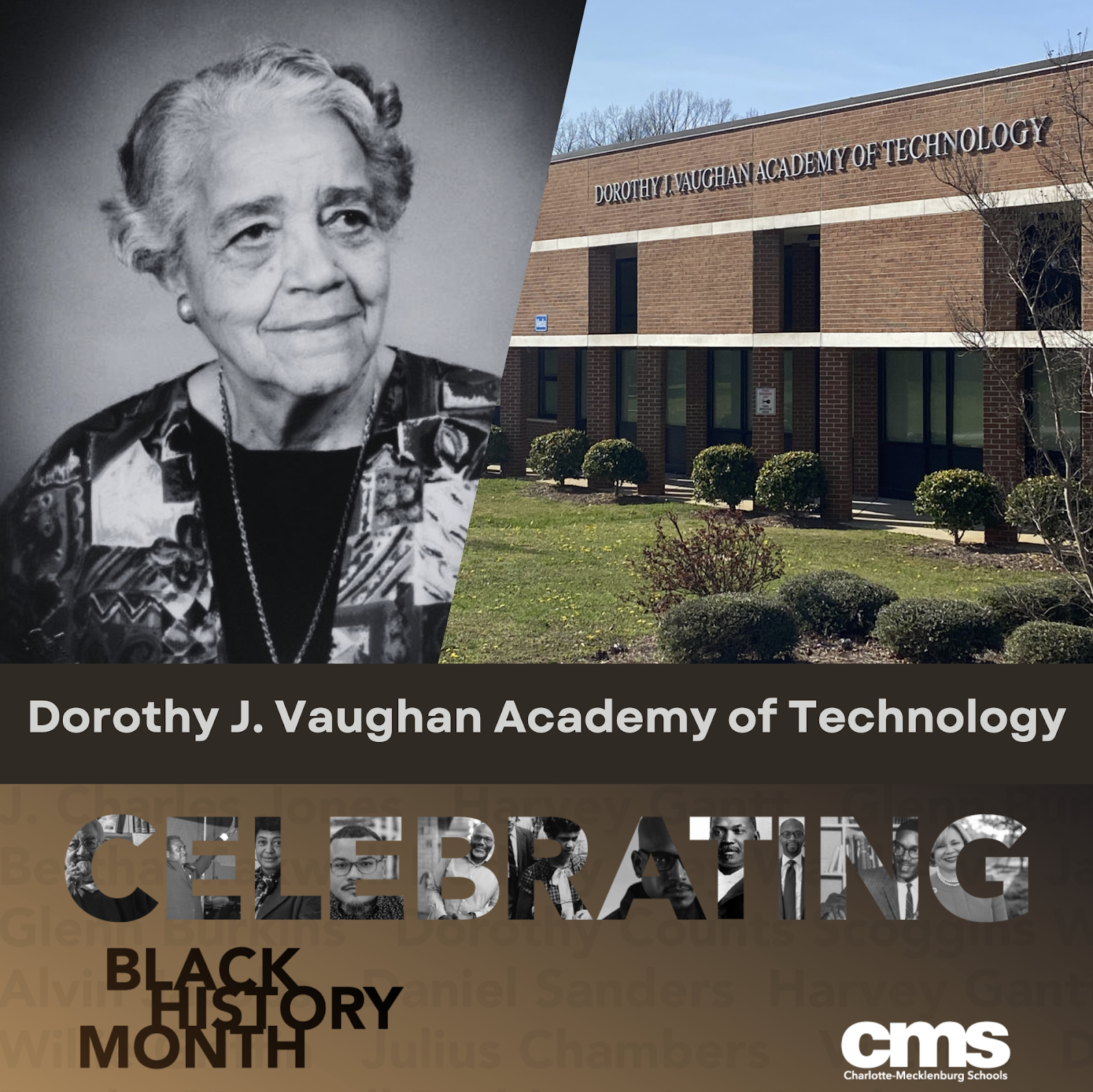 Dorothy J Vaughan Academy of Technology
Dorothy J. Vaughan was a skilled mathematician and NASA's first Black manager and first Black recipient of a NASA promotion. Vaughan was also an expert in FORTRAN, a forerunner of electronic computer programming. Dorothy Vaughan died on Nov. 10, 2008, in Hampton, Va., at the age of 98. The school was named Dorothy J. Vaughan Academy of Technology in 2017.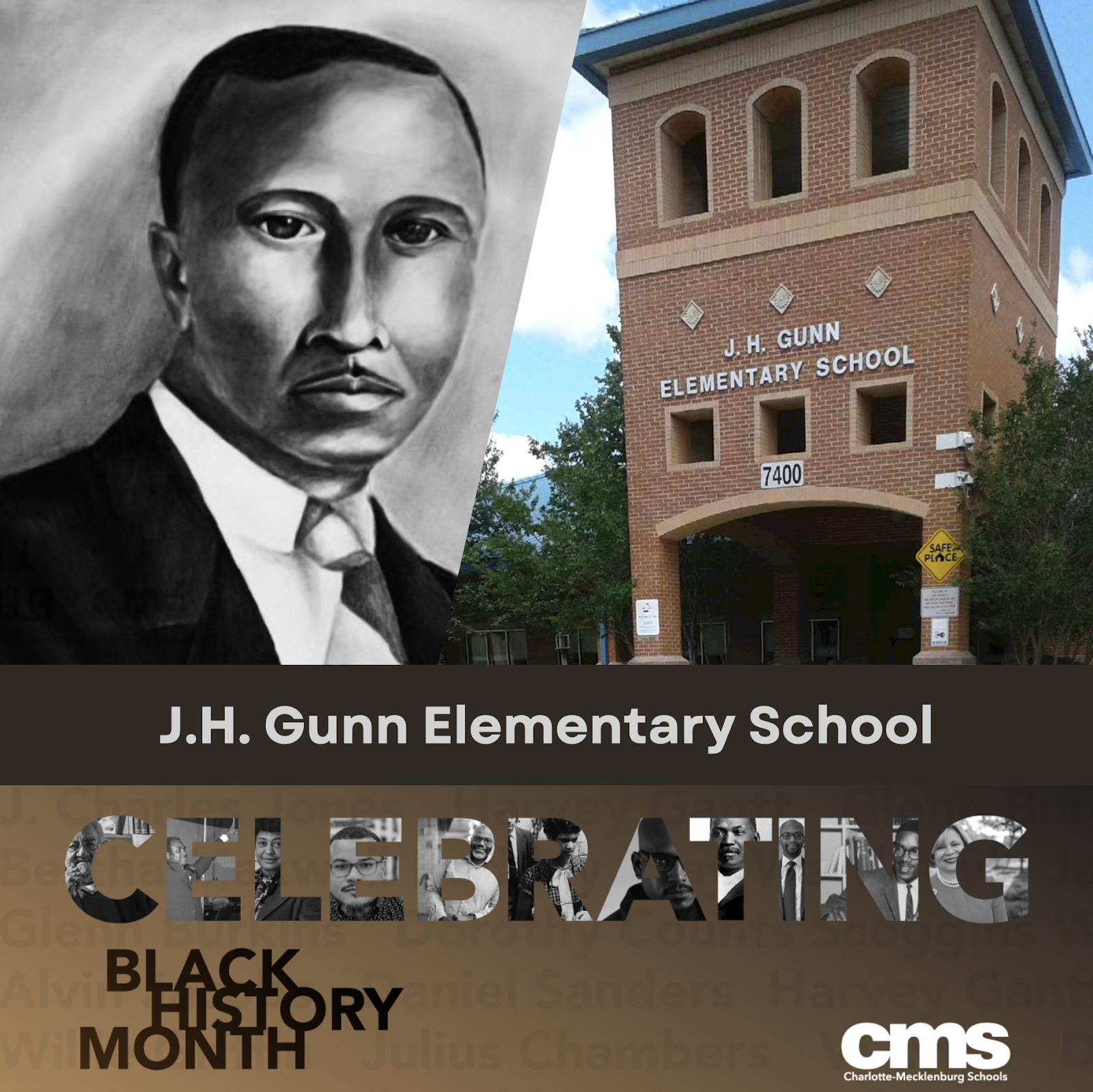 J. H. Gunn Elementary School
James Henry Gunn, a musician and math teacher, was principal of the school that now bears his name, J.H. Gunn Elementary off Albemarle Road on Charlotte's east side. But 80 years ago, this African American leader was known throughout the eastern U.S. as a recording and touring musician at the helm of Jimmie Gunn and His Orchestra. Gunn overcame significant challenges to become well respected in Mecklenburg County and North Carolina.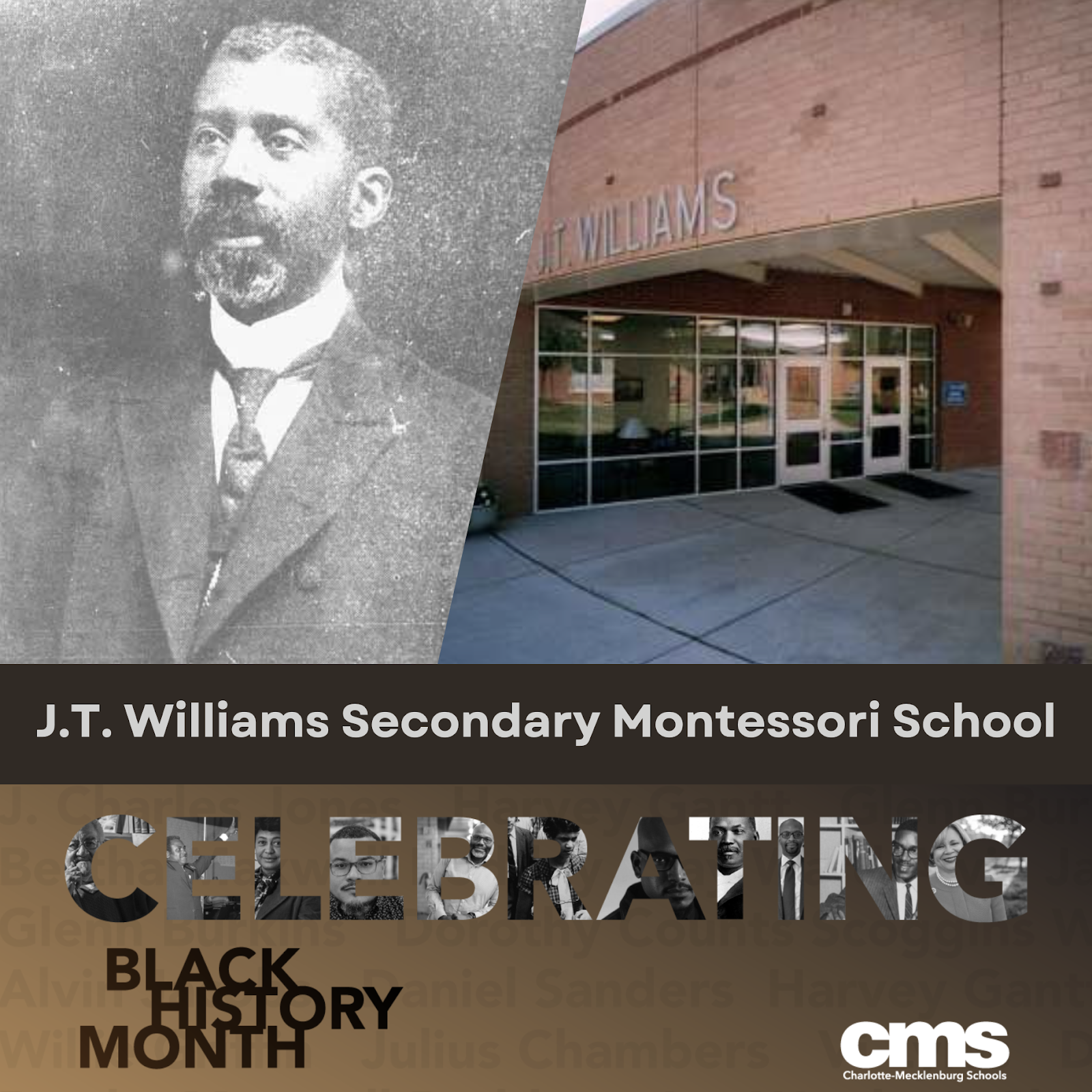 J.T. Williams Montessori School
J.T. Williams was a prominent figure in Charlotte's Black history. Not only was he one of the first three Black doctors licensed in North Carolina, Williams also served as an educator and businessman. In 1882, he came to Charlotte and was among the faculty members who founded the Myers Street School, the first public school for Black children. In 1883, Williams entered Shaw University's Leonard Medical School in Raleigh. In 1886, he returned to Charlotte and established a large practice and surgery, where he taught for three years. Williams died in 1924.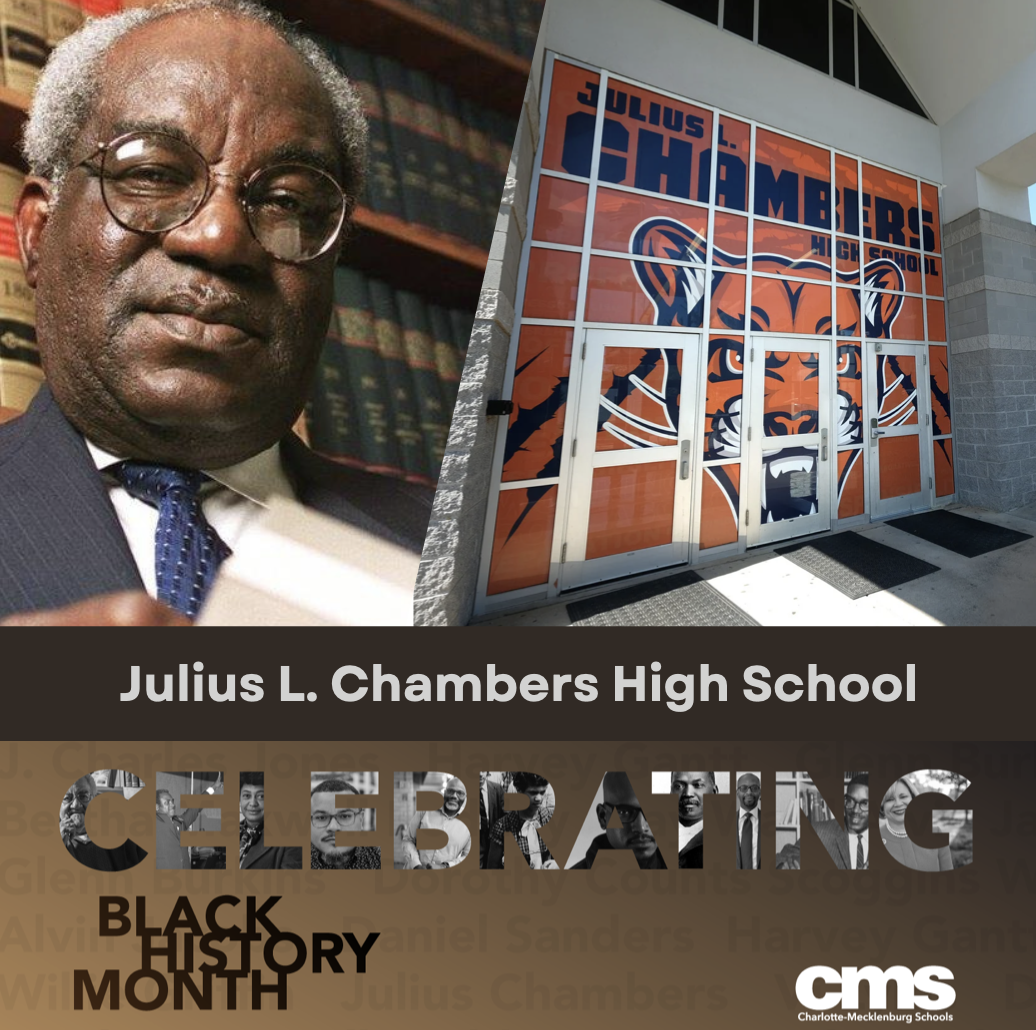 Julius L. Chambers High School
Julius L. Chambers attended the University of North Carolina School of Law in Chapel Hill, graduated first in his class and was the first African American editor in chief of the law review. Chambers was a founding member of Ferguson, Stein & Chambers, and he litigated and argued landmark civil rights cases in the U.S. Supreme Court, including Swann v. Charlotte-Mecklenburg Board of Education in 1971. Chambers died in 2013 at the age of 76. The school was renamed in 2021.
Lawrence Orr Elementary School
Lawrence Orr was a highly involved member of the African American community who encouraged home and landownership and also the right to vote. Orr was a life member of St. Paul Presbyterian Church in Hickory Grove, where he connected with other men in the local Black church network to petition the county school board to build schools for African American children in the Hickory Grove community and beyond.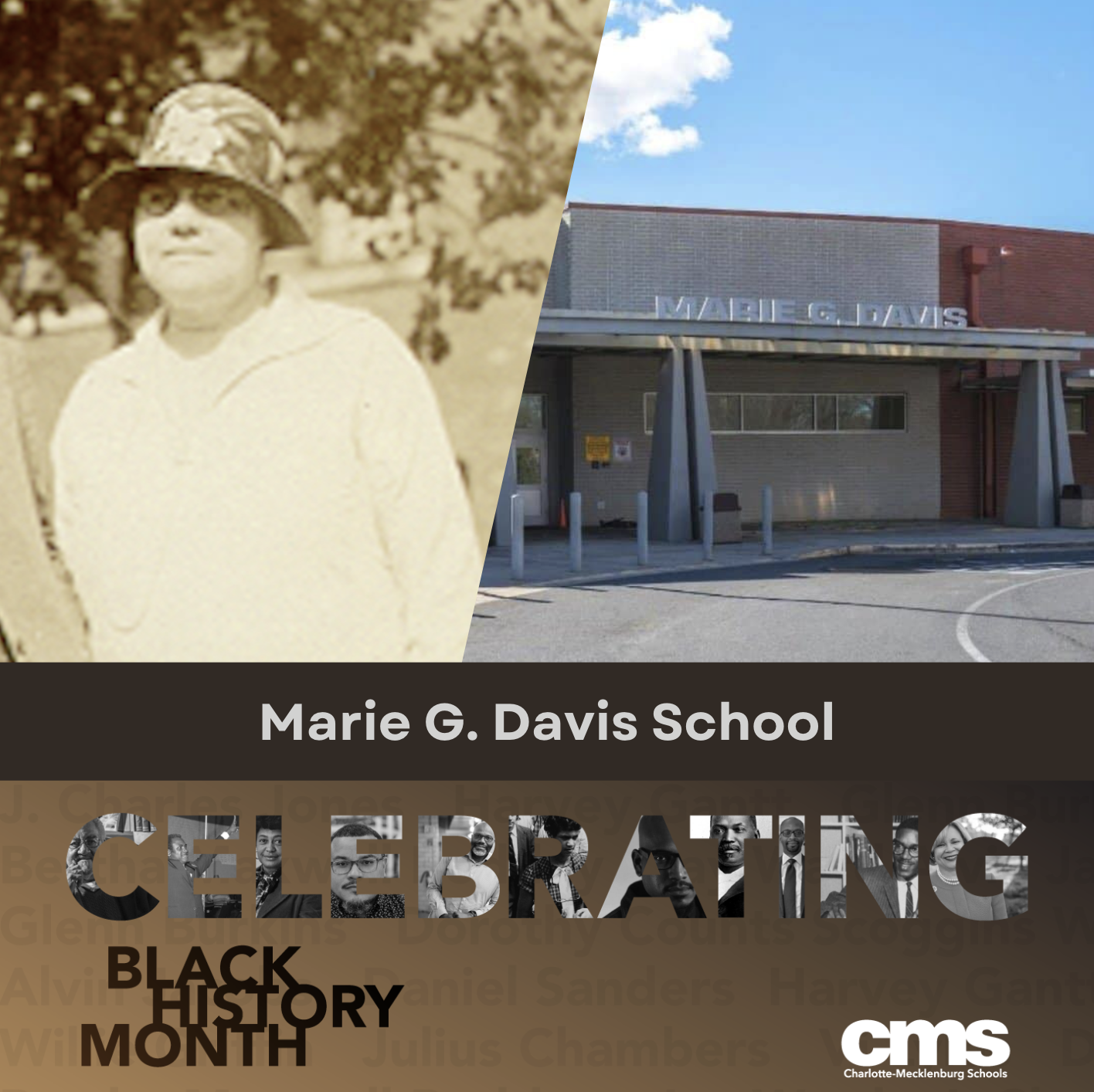 Marie G. Davis School
Marie G. Davis started as a teacher and later became principal for Charlotte's Fairview Colored School for 32 years until her passing in 1945. Her husband, Dr. George Davis, was an advocate for equitable education and successfully raised over $600,000 from Black communities around North Carolina for Rosenwald Schools. Marie accompanied him on many of his trips, speaking to crowds and meeting with community leaders for a good cause.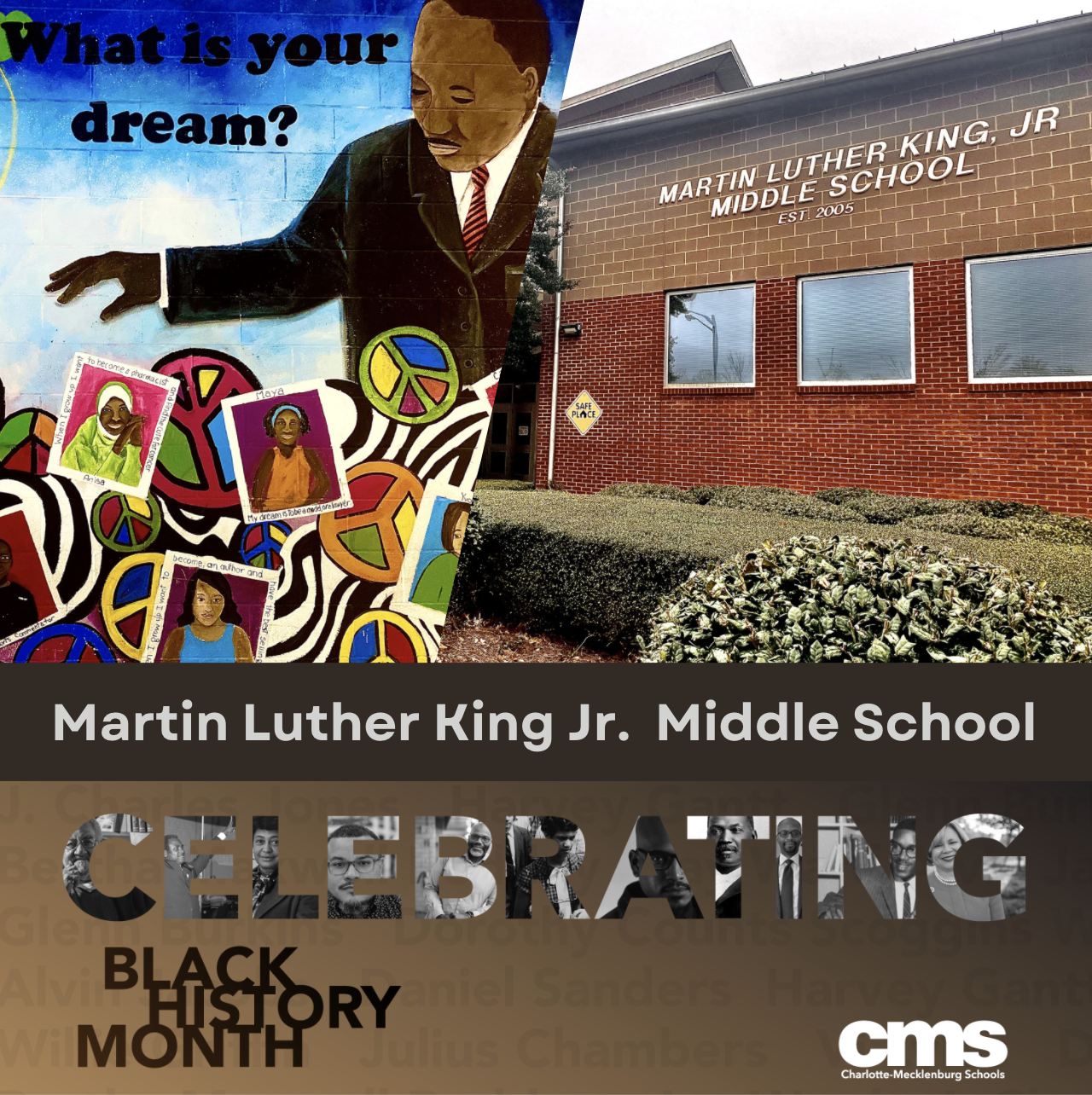 Martin Luther King Jr. Middle School
Martin Luther King Jr. was a highly impactful speaker and human rights activist who pushed for equality and the end of segregation during the American civil rights movement.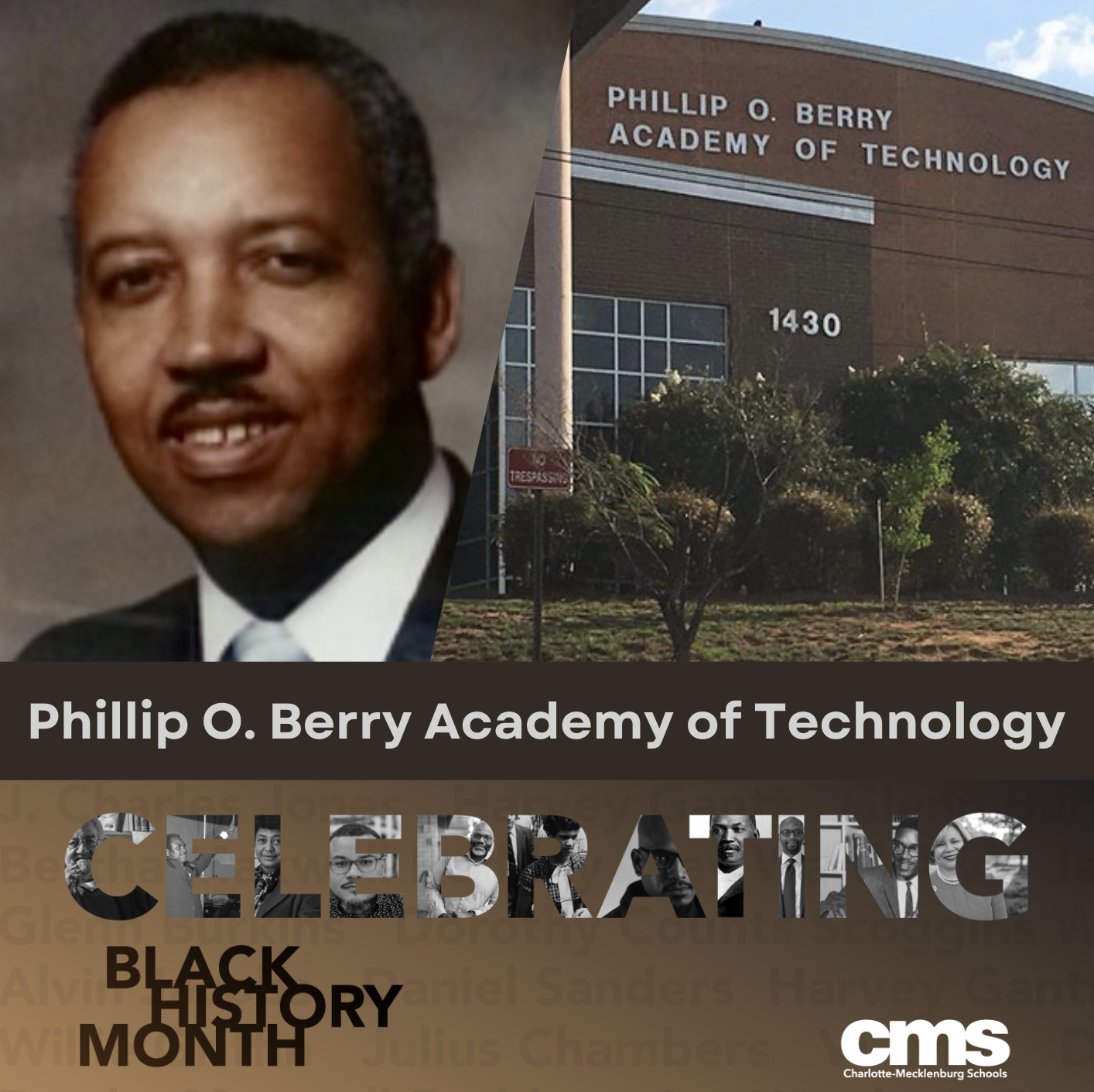 Phillip O. Berry Academy of Technology
Phillip O. Berry, a native of Charlotte, overcame significant challenges to become well respected in Mecklenburg County and North Carolina. Berry was an excellent student; however, due to segregation, he was not allowed to attend West Mecklenburg school, which offered advanced mathematics classes. Never discouraged, Berry went on to become class valedictorian of Plato Prince High School and completed college with dual degrees in commercial credit banking and engineering with math. He became a dedicated advocate for education, served 10 years on the Charlotte-Mecklenburg Board of Education and held many other influential positions throughout his life.
Elizabeth Schmoke Randolph Building
Elizabeth "Libby" Schmoke Randolph was the first African-American woman on the leadership team for Charlotte-Mecklenburg Schools. She came to the district in 1944 as a teacher, opened an elementary school as principal and established the district's first kindergarten program. She demonstrated courageous and calming leadership as the district was desegregated. As associate superintendent, Mrs. Randolph was part of a four-person team which led the district in the 1970s. She retired in 1982 and died in 2004. Mrs. Randolph's legacy helped shape Charlotte-Mecklenburg Schools and her belief that education was essential for all students stands as a guiding principle for our district.