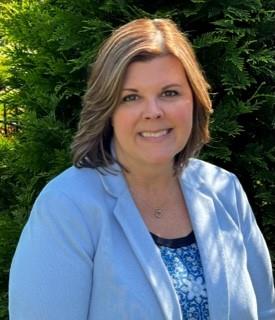 Phone:
Email:
Degrees and Certifications:
Dr.

Sandra Noel

​Dear Chantilly Montessori Families,

At Chantilly Montessori, our vision is to be a collaborative and supportive environment that realizes excellence and growth in student achievement by meeting the needs of the whole child. We nurture peaceful relationships through respect, social awareness and community-building. Students and adults are committed to environmental stewardship, interdisciplinary integration, increased use of technology and continued Montessori education for all.

The Montessori method is a 100-year-old educational philosophy and method created by Dr. Maria Montessori, Italy's first female physician. Focusing on the child's five senses, Montessori is an exciting instructional method guiding children to develop skills in concentration, motivation, self-discipline, courtesy, respect and a love of learning. As a part of the CMS magnet program, Chantilly Montessori applies the Montessori education philosophy to the NC Standard Course of Study, using self-paced, hands-on learning to achieve or exceed state and national education requirements.

The Montessori classroom is well structured and organized, with a wide range of available works designed to focus on a particular skill, exercise or concept. With guidance from the teacher, the student chooses an area of work and practices until the concept is mastered. The classrooms at Chantilly are fully stocked with high quality, traditional Montessori materials and furniture. Our teachers also create and personalize work to augment learning and respond to the students' interests and needs. Each class has a designated classroom garden, in addition to a school-wide butterfly habitat and sensory garden for student learning and exploration.

Chantilly Montessori provides multi-age classrooms in three levels: primary (pre-kindergarten and kindergarten), lower elementary (grades one through three) and upper elementary (grades four through six). Within the Montessori classroom community, children learn and practice respect for each other and the world around them through the use of positive discipline and peace education. Teachers have the opportunity to gain a deep understanding of each child and students are able to bond and develop a supportive classroom community. Teachers are American Montessori Society-trained (or are completing the process) and licensed to teach in North Carolina. In addition, our support staff includes a principal, assistant principal, school secretaries, school counselor, school psychologist, literacy facilitator, academic facilitator, cultural arts teachers (music, art, and physical education) and a media specialist.

Student drop-off begins at 8:45 a.m. Students are to be in class no later than 9:15 a.m. Our school day ends at 4:15 p.m. However our pre-kindergarten students have the option of a half-day, leaving at 1:30. Tuition is assessed for the pre-kindergarten year; there is no tuition charged for kindergarten through grade six. We offer both before- and after-school care for K-6 students through our certified After-School Enrichment Program. Before-school care begins at 6:45 a.m. and after-school care ends at 6 p.m.

Admission to Chantilly Montessori is available through the CMS Magnet Program Lottery. Information about CMS magnet programs is available at the CMS Magnet Programs website. Younger siblings of current students are guaranteed admission, provided that the siblings live at the same address.

Chantilly Montessori School was recognized in 2017 as a Magnet School of Distinction by Magnet Schools of America. We are a Certified National Magnet School specializing in the Montessori method of teaching and learning. We were given a grade of A by the state last year and met our growth goals as reported on the NC School Report Card. Our school composite score for grade-level proficiency was 85.2 percent, up 6.1 percent from a year earlier. Our percentage of students deemed college- and career ready was 73.6 percent, up 2.4 percent from the previous year.

In addition to strong academic choices, our students have opportunities to participate in chess, orchestra, choir, Soccer Shots, yoga, Girls on the Run and Let Me Run. I invite you to participate in our school community as often as you can. We offer many volunteer opportunities at the school through our wonderful PTO. If interested in volunteering, simply go to the CMS website and register. All volunteers must renew their registration each year and select Chantilly Montessori as their preferred school. Please also remember to bring your ID to sign in upon entering the school, as we are working diligently to keep our school safe.