Phone: 980-343-6445
Email:
Degrees and Certifications:
Miss

Emani Mills

Ms. Mills, our school social worker, is a trained mental health professional with a Master's degree in social work who provides services related to student and/or family social, emotional and life adjustment to school and or society. School social workers are the link between the home, school and community and provide direct, as well as indirect, services to students, families and school personnel to promote and support student's academic and social success.

School social workers coordinate School Based Truancy Court programs in collaboration with district and superior court judges in targeted schools. Truancy Court Program.

School social workers reduce or eliminate barriers to student achievement by targeting four major areas of focus via the social work service delivery model. They support students and families through:
Assessment
Dropout Prevention
Crisis Intervention
Phone:
Email:
Degrees and Certifications:
Mr.

Luis Vasquez

Mr. Vasquez is our Bilingual Family Advocate, working to provide targeted family and community engagement for the Multilingual student population, serving to enhance communication and understanding between families of multilingual learners. Additionally, he works directly with students and families to ensure student access to resources and academic success. Mr. Vasquez is fluent in Spanish and is excited to support our families. He can be contacted by calling the school at 980-343-6445 or via email at luisj.vasquez@cms.k12.nc.us
Phone:
Email:
Degrees and Certifications:
Miss

Stephanie Harris

Ms. Harris is our school psychologist who helps students succeed academically, socially, and emotionally. She collaborates with educators, parents, and other professionals to create safe, healthy, and supportive learning environments for all students. In addition, she works to strengthen connections between home and school.

About Our School Psychologists

Our school psychologists are mental health specialists who have advanced graduate degrees with training in both psychology and education. The preparation focuses on child development, the psychology of learning and behavior, curriculum and instruction, and skills in mental health and educational interventions. The North Carolina Department of Instruction licenses school psychologists, and some are recognized by the National Association of School Psychologists as Nationally Certified School Psychologists (NCSP).
Phone:
Email:
Degrees and Certifications:
Phone:
Email:
Degrees and Certifications: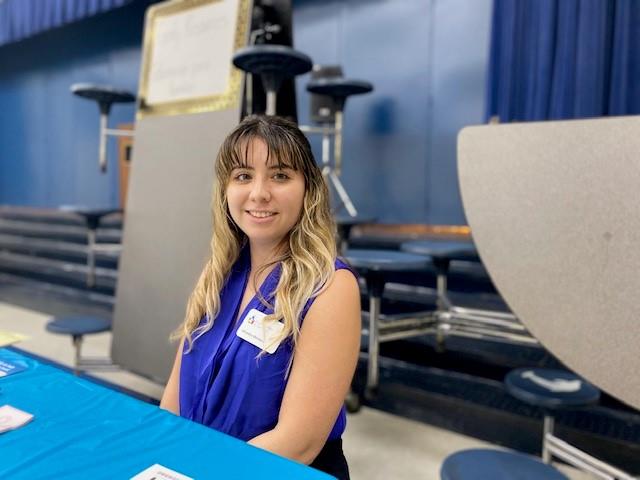 Phone: 980-343-6445
Email:
Degrees and Certifications:
Ms.

Alondra Morales

Ms. Morales supports our students and families through Communities in Schools. For more information on how Communities in Schools supports our students, please click the following link: Communities in Schools