Return to Headlines
Volunteer tutoring partners heed the call to help students succeed
Throughout April, Charlotte-Mecklenburg Schools is celebrating Volunteer Appreciation Month. The district relies on volunteers to supplement the hard work of its teaching staff. Approximately 42,800 individuals work with students each week to help them strengthen their academic skills and gain a foothold on a bright future. Of those, 2,000 volunteer through three of the district's major tutoring partnerships – Augustine Literacy Project, Helps Education Fund and Heart Math Tutoring. Meet a few of their volunteers below who use their time and talents for the good of our students.
Helps Education Fund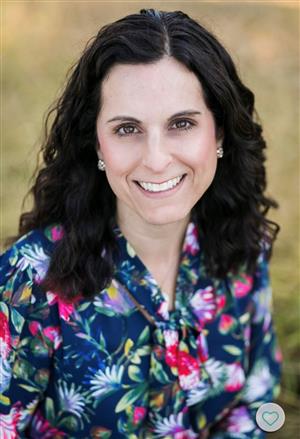 Amanda Beacham first heard about the Helps Education Fund through her company, which for several years had been recruiting its employees to tutor for the organization. She worried that her work schedule might prevent her from participating, but concern over student outcomes moved her to volunteer.
"The learning loss became apparent going into the last school year," she said. "I wasn't going to sit on the sidelines – I had to get involved."
Beacham began working as a reading tutor last year, both virtually and in person, with Helps, which offers an evidence-based intervention proven to improve students' reading fluency. The highly scripted program can easily be delivered by trained volunteers, who provide one-on-one instruction three times a week. Totally new to tutoring, Beacham thought the training and practice with staff members would be intimidating, but said the "time flew by, and I felt incredibly prepared and supported."
Beacham said the Helps program spoke to her because she loves reading and wants students to have that gift as well. A virtual-only tutor this year, she uses the program with her own daughter, who is in first grade, and said it is incredibly gratifying to see how students respond.
"One of the kids I work with gets the biggest smile on his face when I tell him how he did," she said. "It's great to see the smile on his face and how it's building up his confidence."
Beacham said students need volunteer support and encourages potential tutors to take the next step to help rectify the current situation.
"I don't want to continue to see our kids fall behind," she said. "This experience has exceeded my expectations – it's so rewarding for me and impactful for students. Tutoring is the most important intervention we have to improve reading scores, and we need more people to do it."
Augustine Literacy Project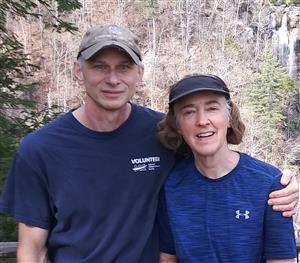 Volunteering is a primary hobby of Becky and Lester Ranson, who have been working at Billingsville Elementary for more than eight years. The retired couple learned of Billingsville through their church's work in the Grier Heights neighborhood and spent a year as math tutors before taking on various projects for the school. A few years ago, Becky's love of reading led her back to tutoring, this time with the Augustine Literacy Project (ALP).
"Reading is something most of us take for granted, but you need it to function in our society," Becky said. "I love to tutor reading because it opens the door to so many subjects, and you get to see almost the inside of a child's mind when they're learning. It is literally like a lightbulb going off in their heads when they've been struggling, then they get it, and they're off to the races."
ALP uses research-based methods to improve the reading, writing and spelling skills of students – primarily first through third graders in Title I schools – through one-on-one instruction. Volunteers have in-class training and observed practice lessons with a student so they are confident when they start work.
During the COVID-19 pandemic, Becky tutored virtually, but she prefers to work with students in person. When Billingsville opted to continue virtual tutoring last year, she worked on-site at Rama Road Elementary. This year, she was able to return in person to Billingsville, where Lester has been facilitating ALP virtual tutoring sessions. He gathers students from class, troubleshoots their technical issues and provides whatever they may need. Becky said he also gives great pep talks to students when they need extra encouragement.
"Who wouldn't enjoy the smile of a little kid who's excited to see you?" Lester said. "They get enthusiastic and want to share what they've learned."
The Ransons encourage others to volunteer and said that schools are a key part of the community and its future. Lester said reading is crucial for student success, and potential volunteers can find important ways to contribute, even if they don't end up as a tutor.
"You don't know how vitally important this can be to a student's life," Lester said. "If they can't read at the end of third grade, the statistics are staggering at what that does to their future trajectory. But that really can be changed."
Becky said most people were blessed to have someone help them when they struggled, and she wanted to do that for someone else. Her student last year easily placed out and above grade level, and Becky said it is the greatest compliment when she is not needed anymore.
"We get at least as much out of it as the kids do, and I love the relationships, which are so important," Becky said. "Somebody was there for us, and we're just returning the favor."
Heart Math Tutoring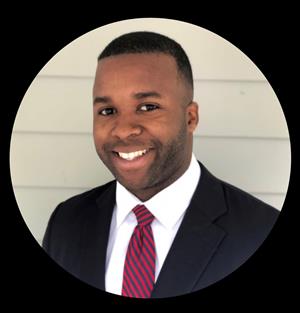 Styles Hardamon comes from an educated family, but he grew up struggling to find success at school. Those memories prompted him to become a tutor with Heart Math Tutoring about six months ago and do his part to spare students the same frustrating experience.
"I was a troublesome kid and didn't feel like I understood the information," Hardamon said. "I had heard about Heart helping kids and wished someone had done that for me. I went into the military and showed I had skills. They taught me how I had to study, then I studied economics and statistics at UNC-Chapel Hill, so I knew I could come here and help kids."
Hardamon has been tutoring at Highland Renaissance Academy with Heart, which provides volunteer training and a fun, game-based curriculum to help elementary students build a strong math foundation and confidence in their skills. Volunteers provide one-on-one tutoring, and a staff person is always present for support.
"I think it's a great organization, and I appreciate all the good energy," Hardamon said. "The team I work with builds the kids up as much as their math capabilities, and I'm even learning more about math as a whole."
Hardamon works long hours, has a child and understands the challenge of finding time to volunteer. But he said it is worth it to see a student make a mental connection, understand something they haven't before and begin to build skills that will help them achieve their dreams.
"You realize that if you don't help, no one's going to, and that it takes all of us," he said. "Everybody has something to give, and if you can help one kid in a positive manner, then there's a ripple effect. Everybody can take a step in righting the ship."
For more information on volunteering with Charlotte-Mecklenburg Schools, visit https://www.cmsk12.org/Page/3550.