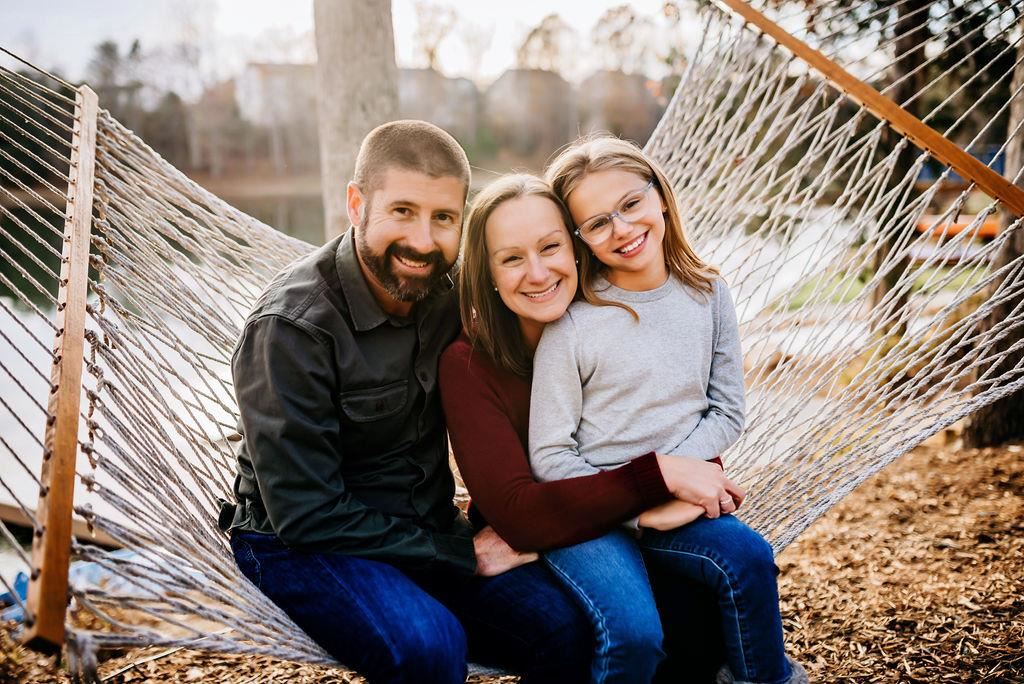 Phone:
Email:
Degrees and Certifications:
Mrs.

Rachael Neill

Hello! My name is Rachael Neill and I am proud to be the principal of The Quail Hollow Middle School of Leadership. I have served as principal of QHMS since 2011 and I can't imagine being anywhere else! We are proud to be a diverse school community that offers a wide variety of opportunities for students to develop their unique genius as leaders.

About Me:

I grew up in Columbus, Ohio, where I attended Columbus School for Girls for 5th - 12th Grade. I believe my all-girls education experience strengthened my confidence and voice as a female leader. Both of my parents own their own businesses and showed me how work can be your passion.

I attended Davidson College, which brought me to Charlotte, NC. I was a double psychology and philosophy major. So I love to analyze and debate any topic! I initially thought I would land in clinical adolescent psychology, but after I started teaching, I knew I'd be in education forever.

I started as an EC Teacher in CMS at Wilson Middle School with training from Teach For America. I joined the Teach For America staff and moved to Miami, FL to coach EC, Science, and Math teachers. But I missed Charlotte too much, so I quickly returned to the Queen City two years later to continue my work coaching teachers in Charlotte...and to get engaged to the man I married a year later. I moved into school leadership via the New Leaders program and completed a year-long residency at James Martin Middle School. And that brought me to the wonderful QHMS.

After moving back to Charlotte from Miami, I married my husband, Doug Neill. I met Doug when I was teaching at Wilson Middle School. He is Assistant Principal at Allenbrook Elementary School, so we are an education family. We recently moved to Pineville (in our QHMS attendance zone) and I love that our daughter, Lily, is excited to attend "Mommy's School" one day! So, circling back to the example set by my parents: my work is my passion.

What Matters to Me the Most:
My Family: My daughter and husband bring me joy each day and make me a better person.

My Values: Growing up, my school's core values were "Forte et Gratum," strength and grace. Those are values I strive to embody each day.

Equity: I am a white woman on a journey to become an antiracist. I'm a learner, a listener, and I strive to be an ally in the fight against racism.
What I'm Reading:
I love to read! I read every night before I go to sleep, even when I'm exhausted. Sometimes I read for fun and sometimes I read to learn. Here are some of the books that come to mind that have influenced me the most...at least recently:
Stamped from the Beginning: The Definitive History of Racist Ideas in America by Ibram X. Kendi

White Like Me: Reflections on Race from a Privileged Son by Tim Wise

Dare to Lead: Brave Work. Tough Conversations. Whole Hearts. by Brene Brown

The Hate U Give by Angie Thomas

Lean In: Women, Work, and the Will to Lead by Sheryl Sandberg
What I Believe Is Most Important for Middle Schoolers:
Sleep: Students need 8+ hours of sleep each night. In my experience, to make this happen, technology devices (including phones and tablets) need to be stored outside the bedroom at night.

Community: Middle schoolers are social. They are figuring out the World. They are navigating friendships and learning to discern which relationships are productive and which are not. I believe middle schoolers need to be part of a diverse community with diverse perspectives and have opportunities to socialize with peers to form their own opinions and find their own path.

Freedom and Supervision: Middle schoolers are developing their independence and need opportunities to try new things and learn from their mistakes. At the same time, middle schoolers are still kids and need supervision, even when they resist it and especially with social media.

Physical Activity: Middle school is a time for students to develop lifelong habits around fitness. They need to explore different options to stay healthy, whether that's a team sport or an individual fitness routine. Students' bodies - including their brains - need regular movement and fitness to develop.