Return to Headlines
Paw Creek students reap big benefits from recipe book project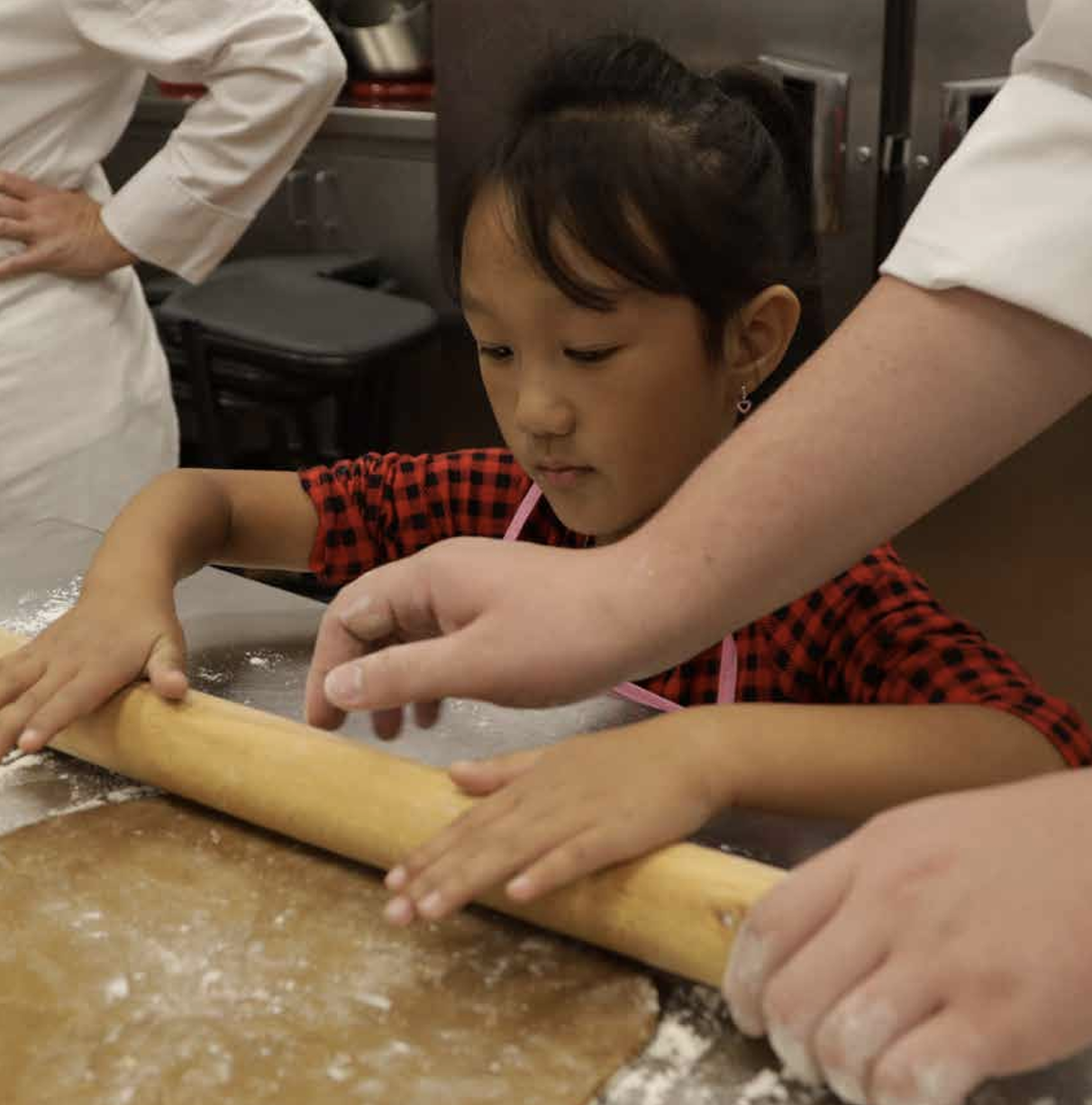 Budding gardeners at Paw Creek Elementary completed a food journey this year, following their efforts from plant to plate and inspiring recipes for others to enjoy.
The school was highlighted in Duke Energy's annual recipe book, which has a new theme each year and is distributed to the company's 8.2 million customers for the holidays. This year's book, The Grassroots Garden, focuses on "sowing the seeds of a sustainable future," as Paw Creek students learn how to grow their food, how it can be prepared and how to be an environmental steward. The recipes were curated by chefs at Johnson & Wales University's Charlotte campus.
Paw Creek was selected for the project through its partnership with Out Teach, a national nonprofit organization that equips teachers to use outdoor spaces to make science real and relatable for students. Out Teach designed and installed an outdoor learning lab, sponsored by the Duke Energy Foundation, where students could have cross-curricular experiences that make science relatable.
"They're learning math, science, reasoning, collaboration – all those great skills – without having a traditional textbook or sitting at a desk," said Principal Danielle Belton.
Select students, kindergarten through fifth grade, from the school's gardening club participated in planting, maintaining and harvesting fruits and vegetables earlier in the year. These included cherry tomatoes, cilantro, zucchini, jalapenos and thyme.
This fall, students visited kitchens at Johnson & Wales, where two lead chefs taught them sustainable food practices and exposed them to professional culinary skills and careers. The chefs used ingredients grown in the garden and demonstrated recipes from the book, including quinoa salad and gingerbread cookies. Students also had a behind-the-scenes look at the production of the recipe book, which included film, food styling and professional photography.
Belton's received positive feedback from parents about the book project and said it's an amazing opportunity for their school community to see the process from garden to kitchen. Kay Vang, kindergarten teacher at Paw Creek, said before the project, students didn't understand the labor involved in producing the food they see at the grocery store, but now they do.
"Parents have told me their kids didn't eat vegetables until they started growing them," Vang said. "It's important to teach kids where their food comes from. It helps them to make healthy choices. It becomes a way of life."
The Duke Energy Recipe Book includes 24 recipes and can be found here.
See more of the educational journey here.